Eden Gardens Wellness & Lifestyle Limited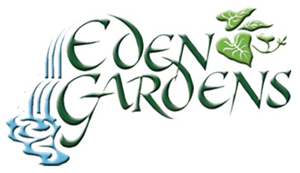 Eden Gardens Wellness & Lifestyle Limited is the company that manages Eden Gardens: a Wellness & Lifestyle facility nestled in the "Golden Triangle," located less than ten (10) minutes from the central business district in Kingston, Jamaica. Eden Gardens commenced operations in 2002, with three distinct lines of businesses:


Wellness and Lifestyle Services

Facilitates and hosts a range of professional wellness and lifestyle services that cater to health conscious individuals and businesses seeking to improve mental, physical and spiritual health to enhance the quality of their lives/workplaces. Services include a therapeutic spa, fitness club, health food restaurant with a salad, juice and smoothie bar, nutrition centre, and lifestyle therapies such as massage therapy, reflexology, yoga, and activities for stress management - all are resident on the property.

Accommodation

Offers eighteen serviced apartments with a range of self catering options.

Events and Banqueting

Offers five (5) meeting/conference rooms that host a range of events that promote and facilitate wellness and corporate activities.
11th Annual Wellness & Lifestyle Promotion 2015 - Apr 16, 2015

The Environmental Health Foundation (EHF) will be staging its 11th Annual "We... (Eden Gardens)

WORKSHOP:"Energy Efficiency, Regularization, Energy Consumption and Safety" with Kelly Tomblin - Nov 12, 2014

Workshop on "Energy Efficiency, Regularization, Energy Consumption and Safety... (The Saint Andrew Settlement (Community hub) in Majesty Gardens, Kingston 11, St. Andrew)

EHF/GEF Renewable Energy Project in Majesty Gardens - Oct 7, 2014

Sensitization Session with residents to inform them about our 18 months renewab... (Majesty Gardens, St. Andrew)