UTech/EHF Student Leadership Development & Mentoring Programme
The University of Technology, Jamaica with support from the Environmental Health Foundation hosted its 17th Annual Student Leadership Conference at the Moorlands Camp Site in Manchester May 12 - 16, 2015 under the theme: Leading By Example, Setting The Trend". The Opening Ceremony was held on Wednesday, May 13 with Mr. Andre Hylton, MP as Guest Speaker.
The Conference is a major component of the Student Leadership Development & Mentorship Programme geared towards offering opportunities for the University's students to mentor High school students with behavioral and other social issues.
The conference is comprised of various sessions and activities designed to develop the student's leadership skills and allowing them to take on new levels of responsibilities.
Dorsett Gabidon-Pottinger, Assistant Registrar of Student Services, UTech, expressed that they have embraced the responsibility to train and empower students to become effective world class leaders with a willingness to learn all they can.
The Environmental Health Foundation endorses this programme as a youth focussed initiative geared towards enhancing the quality of people's lives.
Highlights of the Conference Opening Ceremony held at Moorlands Camp, Manchester - May, 13 2015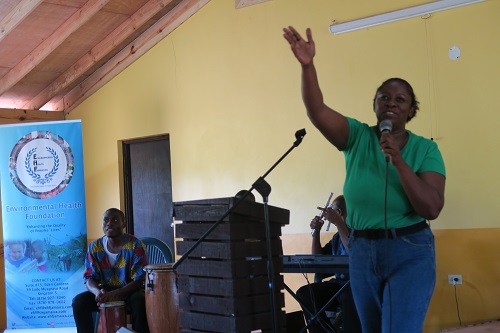 Mrs. Dorsett Gabbidon-Pottinger - Assistant Registrar, UTech Student Services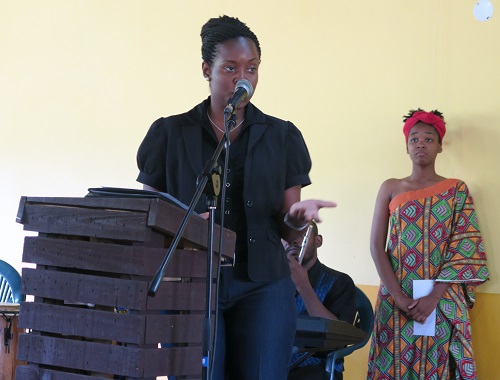 Ms. Marjaalaine Francis - Projects Officer, Environmental Health Foundation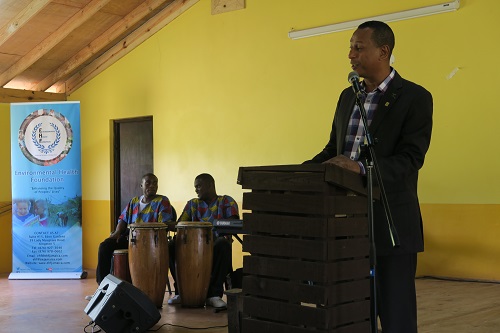 Mr. Andre Hylton, MP - Guest Speaker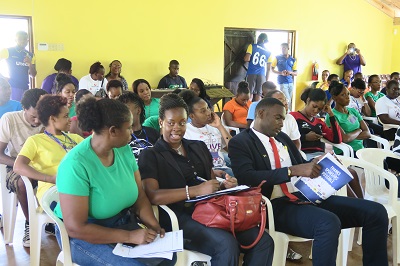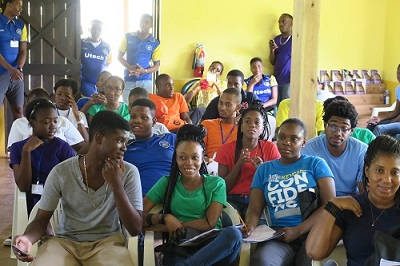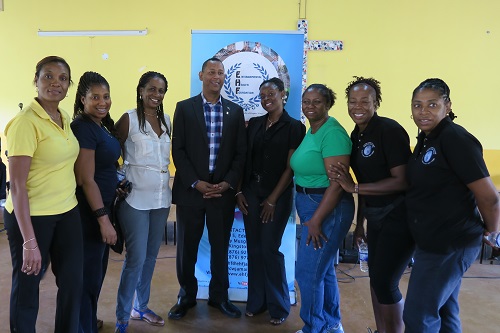 Student Leaders - Members of the Center of the Arts group with Mr. Andre Hylton, MP
11th Annual Wellness & Lifestyle Promotion 2015 - Apr 16, 2015

The Environmental Health Foundation (EHF) will be staging its 11th Annual "We... (Eden Gardens)

WORKSHOP:"Energy Efficiency, Regularization, Energy Consumption and Safety" with Kelly Tomblin - Nov 12, 2014

Workshop on "Energy Efficiency, Regularization, Energy Consumption and Safety... (The Saint Andrew Settlement (Community hub) in Majesty Gardens, Kingston 11, St. Andrew)

EHF/GEF Renewable Energy Project in Majesty Gardens - Oct 7, 2014

Sensitization Session with residents to inform them about our 18 months renewab... (Majesty Gardens, St. Andrew)